Outraged Muslim Parents Hit Hard After Enrolling Daughter At Texas Christian School
Many Christian parents are making the decision to either homeschool their children or to send their children to a private Christian school given the current state of today's American public schools. My own family has chosen to make the necessary financial sacrifice to send our children to such a school believing that if you send your children to Romans to be educated, then do not be surprised if they return to you as Romans.
The entire purpose of a Christian education is the educational and spiritual development of each individual child in the Christian faith. Given this well-known principle, then why would a Muslim family have any expectation of enrolling their child in a Christian school expecting their traditions to be upheld? Yet that is just what Muslims Pamela Moubarak and her stepfather, Imad Khalil did.
On August 18, 2018, Khalil uploaded a now-viral video to Facebook detailing their experience with Cornerstone Christian Schools, the private religious academy that Moubarak desired to attend after moving to San Antonio, Texas from Lebanon just a few short weeks ago. The father/daughter duo spoke at length about just how upset they are that Cornerstone Christian Schools chose to deny Moubarak admission to the school on the grounds that they are a Muslim family.
Plzzzz if u are my friend watch and share.

Posted by Imad Khalil on Saturday, August 18, 2018
According to Channel 13 News –
"'We were so excited during the walk, during the tour,' Moubarak said. 'I told my mom, 'This is the school I want to go to.'
After touring the school for more than an hour, she says that her family began the application process at the office, only to find out she did not meet the school's criteria.
'When I told them I was a Muslim, they just closed the book,' Moubarak said.
She says that she informed the staff that she was willing to learn about that Christian faith and attend the required biblical classes, but it wasn't enough."
According to the rules of the Texas Private Schools Association, if a school is privately funded in its entirety, the admissions policy is clear. As long as the school treats all applicants the same, then the school's board has the right to establish their own criteria for admission, including making a determination about who can and who cannot attend based up religious belief.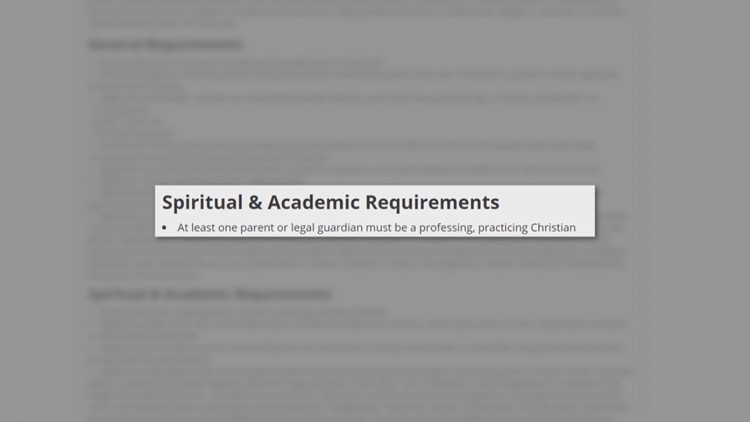 According to the policy of Cornerstone Christian Schools, at least one parent or legal guardian must be a professing and practicing Christian in order for any student to be admitted. Moubarak and Khalil stated they decided to make and post the video because they were angry and shocked that in today's day and age such a policy was in existence.
Khalil stated – "A lot of people are telling me, 'Oh well, you should research it. Well, in a million years, I would not expect them to reject my daughter because of her religion."
KENS 5 reports on the reaction from the San Antonio community following the video, stating –
"Dr. John Burke, a religion and politics professor at Trinity University, weighed in on the viral video.
"One of the ironies in this case is that oftentimes Muslims will enroll either their children in Christian (and especially Catholic) schools because they are faith-based," Dr. Burke noted.
For three days, KENS 5 reached out to Cornerstone Christian Schools and requested an on-camera interview, they declined, but did release this statement:
"CCS is a Christian school that teaches the tenets of our faith in the classroom. It is not in a child's best interest to be taught a core theology at school that contradicts the core theology taught at home. We feel such a situation could undermine the parents' efforts to pass their faith onto their child which would imperil the parent-child relationship. It is out of respect for the faith of others and the central importance of family that we choose to ensure no CCS student is put in such a position. CCS treats every individual that applies to our institution with respect and would hope our faith tradition be accorded the same."
CCS is not the only private religious school with required rules and regulations for admission. The Christian School at Castle Hills and San Antonio Christian School both require someone in the family to be Christian to enroll.
Torah Academy of San Antonio, a Jewish school, only accepts students of the Jewish faith, according to the school's webpage."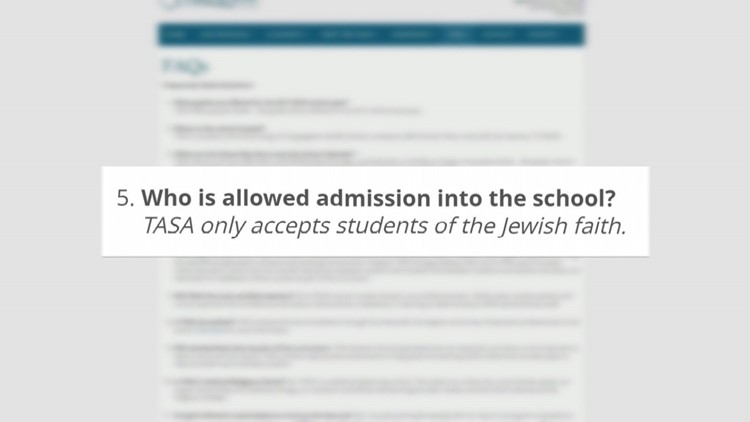 KENS 5 revealed that there are at least three schools in the San Antonio area that accept students of all religious backgrounds, including the Islamic Academy of San Antonio, St. Luke's Episcopal School, and TMI Episcopal. When asked why Moubarak did not seek admittance at one of these three schools, she replied – "[TMI] showed me the church and they showed me everything and they accepted me with my religion."
Khalil stated his belief that all private schools should accept all students from all religions and openly welcomed new worshippers. It seems that rather defeats the purpose of parents choosing to send their children to a private CHRISTIAN school?
Khalil stated – "Now she is old enough, she is 15 years old, and she can make that decision on her own. Maybe she says, 'You know what? I want to be Christian. I believe in it. That's who I want to be.'"
It has sparked much online debate with many defending positions on both sides of the argument.
Felix Partagas posted comments in response to the video stating – "Christ commands that we (everyone) minister his words so that ALL may know him."
Meanwhile, Debby McMullen took the opposite opinion and wrote on Facebook – "That doesn't make me intolerant and it doesn't mean I hate anyone. It means my children have an opportunity to fellowship with like-minded individuals every day and to make Jesus the cornerstone of their life."
Many others expressed opinions that Muslims and Christians simply worship the same God and as such Moubarak should be allowed to attend. But is that truly the case?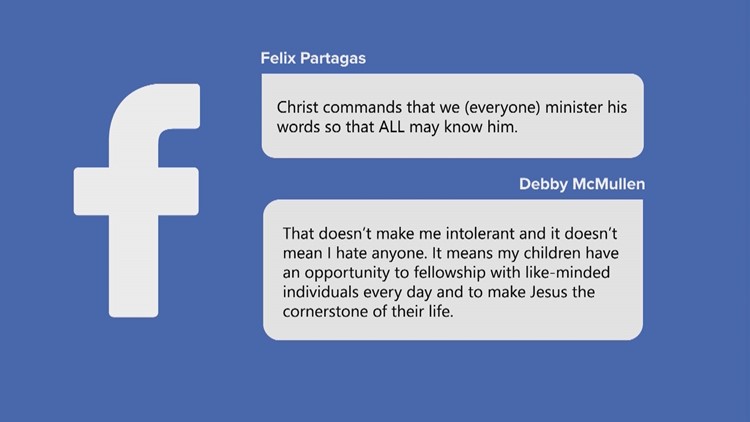 According to Nabeel Qureshi, an American Christian and convert from the Ahmadiyya sect of Islam. He was a speaker with Ravi Zacharias International Ministries (RZIM) and author of three books – Seeking Allah, Finding Jesus: A Devout Muslim Encounters Christianity,  Answering Jihad: A Better Way Forward, and No God But One—Allah or Jesus. When Qureshi was asked if given his background did he believe Muslims and Christians worship the same the same God, he had this to say –
"For years I thought it did, but I no longer do. Now I believe that the phrase "Muslims and Christians worship the same God" is only true in a fairly uncontroversial sense: There is one Creator whom Muslims and Christians both attempt to worship. Apart from this banal observation, Muslims and Christians do not worship the same God. I do not condemn those that think they do, but the deeper I delve into the Christian faith, the more I realize that this assertion is not only untrue but also subverts Christian orthodoxy in favor of Islamic assertions.
Let's start with the obvious: Christians believe Jesus is God, but the Quran is so opposed to this belief that it condemns Jesus worshipers to Hell (5.72). For Christians, Jesus is certainly God, and for Muslims Jesus is certainly not God. How can it be said that Christians and Muslims worship the same God? This fact alone is enough to settle the matter, but at the very least, no one should argue as Volf has that "there isn't any theological justification" for believing Christians and Muslims worship different Gods. There certainly is, and it is the obvious position when we consider the person of Jesus.
Another difference between the Islamic God and the Christian God that is quite personal to me is his Fatherhood. According to Jesus, God is our Father, yet the Quran very specifically denies that Allah is a father (112.1-4). In fact, in 5.18, the Quran tells Muslims to rebuke Jews and Christians for calling God their loving Father because humans are just things that God has created.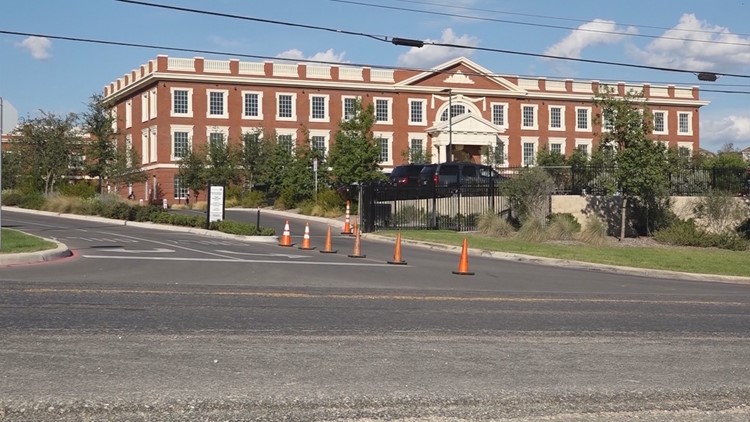 The same is the case when we consider the doctrine of the Trinity. Islam roundly condemns worship of the Trinity (5.73), establishing, in contrast, its own core principle: Tawhid, the absolute oneness of God. Tawhid specifically denies the Trinity, so much so that it is safe to say the doctrine of God in Christianity is antithetical to the doctrine of God in Islam. Not just different but completely opposed to one another.
There is much more to be said about the differences between the Christian God and the Muslim God, but this much can already be said with confidence: the Christian God, both in terms of what he is (Triune) and who he is (Father, Son, and Spirit) is not just different from the Muslim God; He is fundamentally incompatible. According to Islam, worshiping the Christian God is not just wrong; it sends you to Hell. They are not the same God."
Kurt Russel SHOWED Overpaid Celebs To Shut Up About Trump – Hits Them Where It Hurts!
Since the second that Donald Trump was declared as our next president, liberals have not stopped complaining about the outcome, even after more than a year with him in the White House. The despicable display reached the height of annoyance during every ego-stroking awards ceremony since President Trump was elected. All have turned into a Trump-trashing session for pissed of celebrities to get far too much off their chest about our unapologetic leader.
However, not everyone in Hollywood shares the same opinion as the most outspoken offender, Meryl Streep, as Kurt Russell just showed her and all of Trump's other famous foes that it's time to shut up about our president.
If you haven't heard much from Russell lately, it's because he falls into the rare category of celebrities who isn't crying over Hillary Clinton's loss and doesn't feel that he needs to make his political opinions known. He's simply doing what he's paid well to do and wishes others in the biz would too. Since they continue to throw tantrums and trash Trump on a public stage, Russell reached his breaking point and finally fired back hard.
Should President Trump shut the border down now with no more warnings about it or delay?

— Amanda Shea (@TheAmandaShea) November 26, 2018
"This is a business that's heavily promulgated by people who have a politically liberal bent," Russell began in his blistering beratement of these overpaid crybabies after what Streep said at the Golden Globes. "I don't begrudge them that. I'm a libertarian; frankly, I think my liberalness goes far beyond theirs in a lot of ways," he added, as reported by the American Lookout. "But yeah, we think differently, and maybe that's cut me out of some things. I don't care," he said before dropping a brutal announcement on these Streep and her lemmings that left them burning.
Do YOU think we have the best President and First Lady ever? Follow Amanda Shea on Twitter to get RIGHT daily insight!
Explaining that they're not empowered in this business by their disgraceful attitudes against our leaders, the badass actor said they better be prepared to put their money where their nasty mouths are since they could be out of work. "People know I get along great with all kinds of directors, all kinds of actors. And I tell you, you hire me, I will show up, 24/7, and I will give you 100%. I will help you fix whatever problems come up. You hire me, I'm your boy. It's just, it's all about the work. And when that's done, I am done."
Kurt has said recently that "the last thing I like to watch is entertainers or actors get political," which he just proved by clearly pointing out that nobody cares what celebrities have to say about politics, and that their obnoxious behavior only shows how unemployable they are. They need to just stick to what they are overpaid to do and leave the rest to the adults in charge.
BREAKING: Hundreds Of Raging Migrants Just Stormed US Border Checkpoint (VIDEOS)
(FOX NEWS) Images and videos posted on social media Sunday afternoon appeared to show hundreds of migrants from the leading Central American caravan rushing the border at the point of entry in San Ysidro, Calif., in a major test for both U.S. border authorities and Mexican officials.
U.S. Customs and Border Protection officials have suspended northbound and southbound vehicle and pedestrian crossings at the San Ysidro port of entry, officials told Fox News. It was not immediately clear if any members of the caravan made it past the point of entry into the United States.
Fox News had confirmed early Sunday through an organizer for Pueblo Sin Fronteras, the group helping organize the leading Central American migrant caravan, that members of the caravan were planning to attempt to cross the point of entry at San Ysidro, Calif., on Sunday afternoon.
In anticipation of the planned effort, U.S. border officials said they had deployed additional personnel to the San Ysidro port of entry on Sunday, including Air and Marine agents.
Hundreds try to storm the border. Expect significant US response #tijuana pic.twitter.com/0T50XUnXtY

— emma murphy (@emmamurphyitv) November 25, 2018
The developments come as Mexico's incoming government denied reports Saturday that it had struck a deal with the White House to keep asylum-seekers in the country while their claims move through U.S. immigration courts. President Trump, for his part, again threatened to close the entire southern border if no deal could be reached between the two counties.
Migrants with children now scrambling up railway siding trying to reach us border thru mountain pic.twitter.com/ZeEZ0NApIx

— emma murphy (@emmamurphyitv) November 25, 2018
On Saturday, the first episode of caravan-related violence directed at U.S. authorities was reported by U.S. Border Patrol in Arizona, as a 31-year-old Honduran man who apparently split off from the caravan threw rocks at agents and a helicopter after setting a tree on fire.
— emma murphy (@emmamurphyitv) November 25, 2018
The prospective deal between the U.S. and Mexico was seen as a way to dissuade thousands of Central American migrants from seeking asylum in the U.S., a process that can take years. The legal bar for claiming asylum is high and generally requires applicants to show a specific risk of persecution based on factors such as race, nationality, politics or religion.
Trump administration officials have characterized the vast majority of asylum claims as fraudulent or legally insufficient, and have taken steps to reduce the backlog of asylum claims that they say are often used by migrants to gain entry into the U.S. and disappear into the country as their claims are adjudicated.
"There is no agreement of any sort between the incoming Mexican government and the U.S. government," future Interior Minister Olga Sanchez said in a statement.
Hours earlier, The Washington Post quoted her as saying that the incoming administration of Andres Manuel Lopez Obrador had agreed to allow migrants to stay in Mexico as a "short-term solution" while the U.S. considered their applications for asylum. Lopez Obrador will take office on Dec. 1.
The Washington Post reported Saturday that the Trump administration has won support from the Mexican president-elect's team for a plan dubbed "Remain in Mexico."
The newspaper also quoted Sanchez as saying: "For now, we have agreed to this policy of Remain in Mexico." Sanchez did not explain in the statement why The Washington Post had quoted her as saying there had been an agreement.
Early Sunday, Trump wrote on Twitter that it would be "very SMART" for Mexico to "stop the Caravans long before they get to our Southern Border" to avoid future logistics challenges at the border.
There were signs last week that the Mexican government has received that message. Mexican immigration agents on Wednesday detained almost all of the Central American migrants on a fourth caravan that recently entered Mexico seeking to reach the U.S., with Mexico's National Immigration Institute saying 213 migrants were detained and taken to a processing center. Those found to lack proper documents may face repatriation to their home countries.
Other administration officials sounded notes of optimism despite the apparent confusion on how to handle the migrants.
"President Trump has developed a strong relationship with the incoming [Lopez] Obrador administration, and we look forward to working with them on a wide range of issues," White House spokesman Hogan Gidley said over the weekend.
Approximately 5,000 Central American migrants have arrived in recent days to Tijuana, just south of California, after making their way through Mexico via caravan. But agents at the San Diego port of entry process fewer than 100 claims per day.
On Friday, the mayor of Tijuana declared a humanitarian crisis in his border city of 1.6 million people, saying he was asking the United Nations for aid to deal with the approximately 5,000 Central American migrants, most of whom were camped out inside a sports complex.
The comments by Mayor Juan Manuel Gastelum came as city officials and volunteers worked together to assist the 4,976 men, women and children who had arrived after more than a month on the road.
Hundreds of Tijuana residents have protested their arrival, complaining that recent caravans forced their way into Mexico from Guatemala.
Trump threatened Thursday, and again on Saturday, to shut down the border crossing entirely if his administration determines that Mexico has lost "control" of the situation in Tijuana.
Stephanie Leutert, director of the Mexico Security Initiative at the University of Texas at Austin, described the Remain in Mexico plan as a strategy to take away the ability of migrants to live and work in the U.S. while cases are processed.
"The hope is that asylum seekers will not want to live in [Mexico] for months/years and won't come," Leutert wrote on Twitter.
She added: "The big question is why would Mexico agree to this? … Mexico has its own migratory enforcement interests and the various caravans have been a huge headache."
U.S. officials have said for months that they were working with Mexico on possible proposals. One variation, called "Safe Third," would have denied asylum claims on the grounds that asylum seekers had found haven in Mexico. President Enrique Pena Nieto offered thousands of Central Americans asylum on Oct. 26 if they agreed to remain in southern Mexico. Close to 3,000 migrants took Mexico up on the offer.
Sanchez said Saturday that the next government does not plan for Mexico to become a "Safe Third" country.
Migrants at the Southern Border will not be allowed into the United States until their claims are individually approved in court. We only will allow those who come into our Country legally. Other than that our very strong policy is Catch and Detain. No "Releasing" into the U.S…

— Donald J. Trump (@realDonaldTrump) November 24, 2018
Julieta Vences, a congresswoman with Lopez Obrador's Morena party who is also president of Mexico's congressional migrant affairs commission, told the AP that incoming Foreign Minister Marcelo Ebrard has been discussing with U.S. officials how to handle a deluge of asylum claims at the border.
"They're going to have to open the borders (for the migrants) to put in the request," Vences said. "They will also give us dates, on what terms they will receive the (asylum) requests and in the case that they are not beneficiaries of this status, they will have to return here," Vences said.
She said Mexico needs to examine how to accommodate the migrants without angering locals.