President Trump Resurrects Reagan-Era Tradition – America Needs It More Than Ever
President Donald Trump is not known to mince words or suffer fools. In fact, those that earn his ire generally receive sharp and often public criticism. His words generally set heads afire among the leftist progressives and political pundits in the mainstream media, yet his criticisms are generally earned. Neither does President Trump play by any set of rules but his own and follows general Washinton protocol only insofar as it suits him. So when he steps into unchartered territory as he did recently, it behooves Americans to pay attention.
In a move that set tongues wagging and jaws dropping all up and down Wall Street, President Trump offered public criticism of the Federal  Reserve's recent decision to hike interest rates. During a recent interview with CNBC, the president made a shocking comment, stating his belief that a dollar "puts us at a disadvantage" and then went on to up the ante stating he is "not thrilled" about the Fed's decision to raise rates "because we go up and every time you go up they want to raise rates again."
CNBC promptly went into hysterical convulsions proclaiming this as a "stinging and historically rare criticism." The Wall Street Journal proclaimed that President Trump's remarks "break with tradition that presidents refrain from commenting on monetary policy."
Trending: Federal Judge Releases Benghazi Evidence – Hillary Goes Into Complete Panic
Former Dallas Fed President Richard Fisher told CNBC that the president had overstepped, stating – "One of the hallmarks of our great American economy is preserving the independence of the Federal Reserve. No president should interfere with the workings of the Fed. Were I Chairman Powell, I would ignore the president and do my job and I am confident he will do just that."
President Trump paid them no mind. Just one day later, he doubled down tweeting that "tightening now hurts all that we have done. The U.S. should be allowed to recapture what was lost due to illegal currency manipulation and BAD Trade Deals. Debt coming due & we are raising rates – Really?"
….The United States should not be penalized because we are doing so well. Tightening now hurts all that we have done. The U.S. should be allowed to recapture what was lost due to illegal currency manipulation and BAD Trade Deals. Debt coming due & we are raising rates – Really?

— Donald J. Trump (@realDonaldTrump) July 20, 2018
In yet another tweet, President Trump also went on to accuse "China, the European Union and others" of "manipulating their currencies and interest rates lower, while the U.S. is raising rates while the dollars gets stronger and stronger with each passing day – taking away our big competitive edge."
China, the European Union and others have been manipulating their currencies and interest rates lower, while the U.S. is raising rates while the dollars gets stronger and stronger with each passing day – taking away our big competitive edge. As usual, not a level playing field…

— Donald J. Trump (@realDonaldTrump) July 20, 2018
When CNBC aired the president's comments along with their hysterical commentary about the "unprecedented nature" of President Trump's criticism. Just a scant few hours later, the White House issued a statement of denial. President Trump's remarks were in no way to be construed as a challenge to the independence of the Fed.
Even as President Trump offered the mild criticism, he acknowledged his words broke with the practice followed by his recent predecessors and as with most everything he does, was likely to provoke a firestorm of criticism.
President Trump stated –  "Now I'm just saying what I would have said as a private citizen. Some would say, 'Oh, maybe you shouldn't say that as a president.' I couldn't care less what they say. Because my views haven't changed. I don't like all this work we're putting into the economy, and then I see rates going up."
Breitbart reports of President Trump's break in tradition –
"The tradition that puts comments about the Fed out of bounds for a president, however, has a much more recent and questionable provenance than the reaction to Trump's remarks suggest. It has its roots in the policy of Robert Rubin, the former co-chairman of Goldman Sachs who served as Bill Clinton's Treasury Secretary, who insisted that the Clinton White House not publicly question central bank policies. Presidents George Bush and Barack Obama also largely followed the Rubin rule.
In breaking with the Rubin Rule, Trump is harkening back to the tactics of President Ronald Reagan, a frequent Fed critic.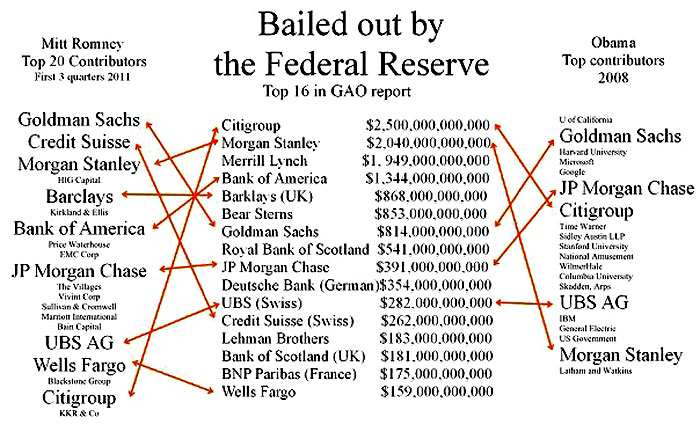 Reagan criticized the Federal Reserve Board after an unexpected spurt in the U.S. money supply. The jump in the money supply "sends, I think, the wrong signal to the money markets," Reagan said in a 1982 press conference. At the same conference, he also declined to take a position on whether Fed Chair Paul Volcker should resign, something that had been called for by Congressman Jack Kemp of New York.
Those comments were echoed a month later in Reagan's  annual economic message to Congress when he urged the Fed to follow "a policy of gradual and less volatile reduction in the growth of the money supply."
"Unfortunately, the high and volatile money growth of the past, and the high inflation and high interest rates which accompanied it, were instrumental in bringing about the poor and highly uneven economic performance of 1980 and 1981, culminating in a sharp fall in output and a rise in unemployment in the latter months of 1981," Reagan said.
Reagan's Council of Economic Advisers suggested in a report accompanying the president's remarks several reforms to monetary policy, including setting money supply targets by law or even a constitutional amendment.
Reagan went even further while campaigning in the 1982 midterm elections. At a campaign event in New Jersey, Reagan said that the Fed had been working well in the past several weeks, an implicit criticism of its policies before that. He also raised the question of whether the Fed would work better if the Treasury Secretary was its head, as was the case when the central bank was founded.
Until 1935, both the Treasury Secretary and the Comptroller of the Currency sat on the Fed board. They were replaced by two Fed governors appointed by the president, supposedly to reduce political influence over monetary policy.
Those were not quite off-the-cuff remarks. Earlier that year, Treasury officials had said they were considering "initiating a study of proposals to restrict the power of the Federal Reserve Board. The possibilities cited then included having the board placed under the Treasury Department's authority or putting the Treasury Secretary on the board," according to the New York Times. That provoked public criticism from Volcker and eventually Treasury Secretary Donald T. Regan publicly declared that there was no need for a study into ways to rein in the Fed.
But even as Regan backed off of the controversial study, he felt free to pronounce judgment on the Fed's policy, saying that he was pleased with the Fed's operations.
The Fed and Volcker, who had been named chairman by Jimmy Carter in 1979, was wildly unpopular at the time. In an effort to fight inflation, Volcker put in place a very tight monetary policy that sent interest rates soaring and triggered a recession that saw unemployment rise above 10 percent."
The Federal Reserve has long been the subject of much criticism with former Rep. Ron Paul (TX-R), along with his son current Sen Rand Paul (KY-R) leading the charge of "Audit the Fed" with staunch criticisms of the federal government's fiscal policies, especially the existence of the Federal Reserve and the tax policy. They are not alone. Former President John F. Kennedy, Jr. shared this opinion as do a great many others. President Trump himself has previously called to audit the Fed. Yet the Fed remains unaudited and unaccountable.
Trending Now on Right Wing News
VIDEO: Border Patrol Releases Surveillance Video Of Mass Central American Invasion
When President Trump was forced to end the "zero-tolerance" campaign at the Southern border because of the lib outcry, the number of people entering our country illegally skyrocketed.
Of course, Dems want this. Those are their future voters right there.
It's past time to send in more National Guard units.
Fox News is reporting the latest:
"Large groups of Central American migrants continue to surrender to Border Patrol agents in Arizona with the arrival of one recent group numbering 108 captured in dramatic video images, authorities said Friday.
The agency said camera operators monitoring movement Thursday afternoon along the U.S.-Mexico border in the Yuma area captured images of a large number of people being dropped over the border wall east of the San Luis Port of Entry.
It said the smugglers never crossed the border while they helped migrants over the wall in four places. The group was comprised of 100 Guatemalans and eight Hondurans. They included 52 children, nine of them 5 years and younger.
The mass crossing occurred while another drama was being played out much farther south as a caravan of several thousand Central American migrants traveled northbound, prompting President Donald Trump to warn Mexico to stop them from reaching the U.S. border.
Arizona Border Patrol agents for weeks have been overwhelmed by the arrival of large numbers of Central American migrants traveling in families.
U.S. Immigration and Customs Enforcement in Arizona earlier this month began releasing hundreds of people to await court dates, saying it didn't have the capacity to hold an "incredibly high volume" of migrant families showing up at the border.
"Coordinated smuggling of large numbers of Central Americans is taking place daily here," Yuma Sector Chief Patrol Agent Anthony Porvaznik said in a written statement.
Before the arrival of the latest group, authorities said that collectively more than 1,400 migrants had been left by smugglers in the broiling desert — or in one case in a drenching thunderstorm — in remote areas by Arizona's border with Mexico since Aug. 20. One group was as large as 275 people.
Unlike Texas, where people turn themselves in on the banks of the Rio Grande, the smugglers near Arizona have been dumping groups of migrant families near Yuma, or farther to the east on a remote dirt road running along the southern limit of the Organ Pipe Cactus National Monument near the Lukeville Port of Entry.
While Mexican men traveling without relatives once made up the bulk of the migrants, Guatemalans and other Central Americans traveling in families or as unaccompanied minors are now the norm."
WATCH.
#CBP Yuma Sector Border Patrol continues to experience record numbers of Central Americans surrendering, with a group of 108 being apprehended at once Thursday. #NationalSecurity #SouthwestBorder Details: https://t.co/Q291WyIjyd pic.twitter.com/s1fkn3KUwk

— CBP Arizona (@CBPArizona) October 19, 2018
#CBP Yuma Sector Border Patrol agents arrest a U.S. citizen attempting to smuggle seven illegal aliens from Mexico around the Interstate 8 #ImmigrationCheckpoint #NationalSecurity #SouthwestBorder Details: https://t.co/1DEMEs3vg2 pic.twitter.com/dBRFuhQugi

— CBP Arizona (@CBPArizona) October 18, 2018
Willcox #USBP agents take part in a short vehicle pursuit. Ending in the arrest of a USC driver with a gun and 5 illegal aliens. #CBP is #WorkingHard #BorderSecurity details: https://t.co/NVdzWUVfHA pic.twitter.com/gPSDw2DVEY

— CBP Arizona (@CBPArizona) October 19, 2018
Casa Grande #USBP partner with @PinalCSO under #OperationStonegarden for #BorderSecurity and arrest 5 illegal aliens in the west desert. #LawEnforcement #Partnership #PawsOnPatrol pic.twitter.com/iJmn0EPFRJ

— CBP Arizona (@CBPArizona) October 18, 2018
Benghazi Survivor Has Choice Words For Those Who Criticize Trump Over Khashoggi
Liberals, MSM, & some Republicans have been criticizing Trump over how he's handled the killing of a Saudi reporter who worked for the Washington Post.
Libs & MSM most likely have an ulterior motive as they want Trump to punish Saudi Arabia which could harm our relationship with the country, not to mention, their spending on U.S. defense items which equals a lot of jobs here.
Now a Benghazi survivor is stepping up to the plate for Trump & he has an epic message for his detractors.
Kris Paronto "was part of the CIA annex security team that responded to the terrorist attack on the US Special Mission in Benghazi, Libya, September 11th, 2012, helping to save over 20 lives while fighting off terrorists from the CIA Annex for over 13 hours. Mr. Paronto's story is told in the book "13 Hours" written by Mitchell Zuckoff and his five surviving annex security team members."
The Daily Caller reported:
"Benghazi survivor Kris "Tanto" Paronto had a few choice words for those who have been critical of President Donald Trump's response to the death of Saudi Arabian journalist Jamal Khashoggi at Turkey's Saudi Arabian Embassy.
Addressing his tweet to the "leftist journalists & liberalists" who are angry about the Trump administration's handling of the situation, Paronto asked, "Where in the hell were you when @BarackObama left 30+ AMERICANS to die in Benghazi Libya including an Ambassador?"
Leftist journalists & liberalists screaming that the President isn't doing enough to the Saudi's because one of their own was killed.Where in the hell were you when @BarackObama left 30+ AMERICANS to die in Benghazi Libya including an Ambassador?!!You all are a disgrace .

— Kris Paronto (@KrisParonto) October 20, 2018
Saudi state media reported on Friday that Khashoggi had, in fact, been killed inside the embassy. So far, eighteen arrests have been made — and some of those arrested have close ties to the Saudi crown prince.
Turkish officials claim to have a recording of Khashoggi's death, which they have said was essentially a hit, ordered by the crown prince himself and carried out by professionals.
Despite an early report that U.S. Secretary of State Mike Pompeo had been granted access to the recording, the top diplomat has refuted that claim in a statement.
The investigation, currently being carried out by Saudi and Turkish officials, is still ongoing."
USA Today reported about Paranto's attitude toward Obama & Benghazi earlier:
"Former Army Ranger Kris Paronto said he wanted to reach through the screen and "choke" former President Barack Obama after the one-time commander in chief referred to "wild conspiracy theories" surrounding the 2012 attack on the U.S. mission in Benghazi, Libya, that left four Americans dead.
Paronto, a then-CIA contractor who was part of the response to the attack, made the comment during a Fox News interview Sunday.
"It's disgusting," Paronto told Fox News host Pete Hegseth, adding that he thought it showed Obama to be a "narcissist" and "elitist."
"It just raises the bile inside of me. I had a hard time just watching the speech itself," he said.
"I just wanted to see what he had to say. And when that came across, I just wanted to reach through the screen and just grab him — grab him and choke him and say, 'Are you kidding me? Are you kidding me that you'd have the gall to disgrace the memory of my teammates and what we did there that night by calling it conspiracy?'""
Benghazi is a conspiracy @BarackObama ?! How bout we do this,let's put your cowardly ass on the top of a roof with 6 of your buddies&shoot rpg's&Ak47's at you while terrorists lob 81mm mortars killing 2 of your buddies all while waiting for US support that you never sent🖕🏼#scum

— Kris Paronto (@KrisParonto) September 7, 2018
I apologize all you @BarackObama minions, I was completely out of line telling Fox that BHusseinObama&I should be closed room to settle our differences for him leaving us to die in Libya then him & his media lying about it. Thank you for the correction Pres. Trump 🇺🇸. https://t.co/ZiyvRzj0Z6

— Kris Paronto (@KrisParonto) September 10, 2018