President Trump Resurrects Reagan-Era Tradition – America Needs It More Than Ever
He said he would do it
President Donald Trump is not known to mince words or suffer fools. In fact, those that earn his ire generally receive sharp and often public criticism. His words generally set heads afire among the leftist progressives and political pundits in the mainstream media, yet his criticisms are generally earned. Neither does President Trump play by any set of rules but his own and follows general Washinton protocol only insofar as it suits him. So when he steps into unchartered territory as he did recently, it behooves Americans to pay attention.
In a move that set tongues wagging and jaws dropping all up and down Wall Street, President Trump offered public criticism of the Federal  Reserve's recent decision to hike interest rates. During a recent interview with CNBC, the president made a shocking comment, stating his belief that a dollar "puts us at a disadvantage" and then went on to up the ante stating he is "not thrilled" about the Fed's decision to raise rates "because we go up and every time you go up they want to raise rates again."
CNBC promptly went into hysterical convulsions proclaiming this as a "stinging and historically rare criticism." The Wall Street Journal proclaimed that President Trump's remarks "break with tradition that presidents refrain from commenting on monetary policy."
Trending: In Historic 9-0 Decision, Supreme Court Just Shredded Democrats – YUGE!!!!
Former Dallas Fed President Richard Fisher told CNBC that the president had overstepped, stating – "One of the hallmarks of our great American economy is preserving the independence of the Federal Reserve. No president should interfere with the workings of the Fed. Were I Chairman Powell, I would ignore the president and do my job and I am confident he will do just that."
President Trump paid them no mind. Just one day later, he doubled down tweeting that "tightening now hurts all that we have done. The U.S. should be allowed to recapture what was lost due to illegal currency manipulation and BAD Trade Deals. Debt coming due & we are raising rates – Really?"
….The United States should not be penalized because we are doing so well. Tightening now hurts all that we have done. The U.S. should be allowed to recapture what was lost due to illegal currency manipulation and BAD Trade Deals. Debt coming due & we are raising rates – Really?

— Donald J. Trump (@realDonaldTrump) July 20, 2018
In yet another tweet, President Trump also went on to accuse "China, the European Union and others" of "manipulating their currencies and interest rates lower, while the U.S. is raising rates while the dollars gets stronger and stronger with each passing day – taking away our big competitive edge."
China, the European Union and others have been manipulating their currencies and interest rates lower, while the U.S. is raising rates while the dollars gets stronger and stronger with each passing day – taking away our big competitive edge. As usual, not a level playing field…

— Donald J. Trump (@realDonaldTrump) July 20, 2018
When CNBC aired the president's comments along with their hysterical commentary about the "unprecedented nature" of President Trump's criticism. Just a scant few hours later, the White House issued a statement of denial. President Trump's remarks were in no way to be construed as a challenge to the independence of the Fed.
Even as President Trump offered the mild criticism, he acknowledged his words broke with the practice followed by his recent predecessors and as with most everything he does, was likely to provoke a firestorm of criticism.
President Trump stated –  "Now I'm just saying what I would have said as a private citizen. Some would say, 'Oh, maybe you shouldn't say that as a president.' I couldn't care less what they say. Because my views haven't changed. I don't like all this work we're putting into the economy, and then I see rates going up."
Breitbart reports of President Trump's break in tradition –
"The tradition that puts comments about the Fed out of bounds for a president, however, has a much more recent and questionable provenance than the reaction to Trump's remarks suggest. It has its roots in the policy of Robert Rubin, the former co-chairman of Goldman Sachs who served as Bill Clinton's Treasury Secretary, who insisted that the Clinton White House not publicly question central bank policies. Presidents George Bush and Barack Obama also largely followed the Rubin rule.
In breaking with the Rubin Rule, Trump is harkening back to the tactics of President Ronald Reagan, a frequent Fed critic.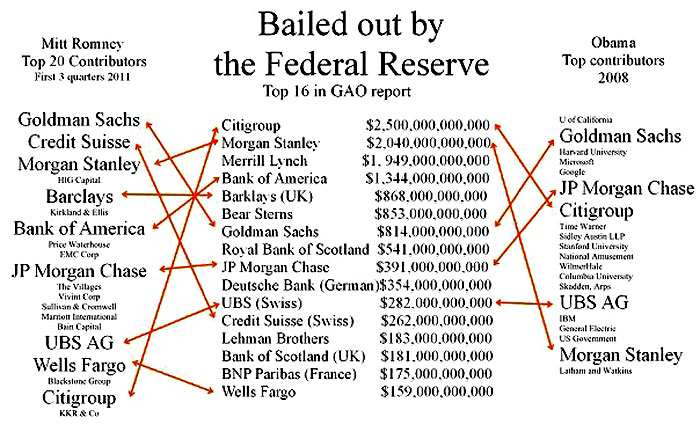 Reagan criticized the Federal Reserve Board after an unexpected spurt in the U.S. money supply. The jump in the money supply "sends, I think, the wrong signal to the money markets," Reagan said in a 1982 press conference. At the same conference, he also declined to take a position on whether Fed Chair Paul Volcker should resign, something that had been called for by Congressman Jack Kemp of New York.
Those comments were echoed a month later in Reagan's  annual economic message to Congress when he urged the Fed to follow "a policy of gradual and less volatile reduction in the growth of the money supply."
"Unfortunately, the high and volatile money growth of the past, and the high inflation and high interest rates which accompanied it, were instrumental in bringing about the poor and highly uneven economic performance of 1980 and 1981, culminating in a sharp fall in output and a rise in unemployment in the latter months of 1981," Reagan said.
Reagan's Council of Economic Advisers suggested in a report accompanying the president's remarks several reforms to monetary policy, including setting money supply targets by law or even a constitutional amendment.
Reagan went even further while campaigning in the 1982 midterm elections. At a campaign event in New Jersey, Reagan said that the Fed had been working well in the past several weeks, an implicit criticism of its policies before that. He also raised the question of whether the Fed would work better if the Treasury Secretary was its head, as was the case when the central bank was founded.
Until 1935, both the Treasury Secretary and the Comptroller of the Currency sat on the Fed board. They were replaced by two Fed governors appointed by the president, supposedly to reduce political influence over monetary policy.
Those were not quite off-the-cuff remarks. Earlier that year, Treasury officials had said they were considering "initiating a study of proposals to restrict the power of the Federal Reserve Board. The possibilities cited then included having the board placed under the Treasury Department's authority or putting the Treasury Secretary on the board," according to the New York Times. That provoked public criticism from Volcker and eventually Treasury Secretary Donald T. Regan publicly declared that there was no need for a study into ways to rein in the Fed.
But even as Regan backed off of the controversial study, he felt free to pronounce judgment on the Fed's policy, saying that he was pleased with the Fed's operations.
The Fed and Volcker, who had been named chairman by Jimmy Carter in 1979, was wildly unpopular at the time. In an effort to fight inflation, Volcker put in place a very tight monetary policy that sent interest rates soaring and triggered a recession that saw unemployment rise above 10 percent."
The Federal Reserve has long been the subject of much criticism with former Rep. Ron Paul (TX-R), along with his son current Sen Rand Paul (KY-R) leading the charge of "Audit the Fed" with staunch criticisms of the federal government's fiscal policies, especially the existence of the Federal Reserve and the tax policy. They are not alone. Former President John F. Kennedy, Jr. shared this opinion as do a great many others. President Trump himself has previously called to audit the Fed. Yet the Fed remains unaudited and unaccountable.
Immigrants Living On Taxpayer Dime Got Rude Awakening Thanks To Trump's 'New Rule'
Immigrants just got a harsh wake-up call from President Trump!
A new rule is being cooked up by the Trump administration that will send a rude awakening to immigrants living on the taxpayer dime. Trump's new rule brings up the "public charge" in what the New York Times stated was a law that was about 100-years-old but was reworked in 1999. President Donald Trump's new rule, which is in the works, not in action, could affect up to 1 million people in New York alone.
It has to do with immigrants using resources for welfare benefits and being listed in the realm of being a "burden" on the funds.
The New York Times stated: "But a new rule in the works from the Trump administration would make it difficult, if not impossible, for immigrants who use those benefits to obtain green cards.
New York City officials estimated that at least a million people here could be hurt by this plan, warning that the children of immigrants seeking green cards would be most vulnerable.
That's because if applicants use any welfare benefits, even for children who are United States citizens, that could indicate they would be a burden on government resources. "What feels deeply concerning," said Bitta Mostofi, New York City's commissioner of immigrant affairs, "is the impact on the welfare of children, period."
The spin they put on it makes it seem like this will leave families without food and that President Trump is going after immigrant children. What it should really be looked at is a rule that helps people become more motivated to get jobs and provide food for their families on their own, not live on the government dole while other people work 60 hours a week just to have funds for the welfare of others taken out of their check via taxes.
There are two ways to look at their new possible rules. The liberals will say it's an attack on children and immigrants. The people with more common sense will say it's about time that people started working for themselves. That brings up the classic debate that many of the working class are tired of hearing about – taxes and welfare. People who work for a living don't like seeing their money given to people who refuse to work for a living.
Being on welfare because you have to is one thing. Some people are unable to work and need help. That's different and most Americans are happy to help in that scenario. When people are on tough times, then sometimes they need a little bit of help, and that's acceptable and nothing to be ashamed of. However, there are people who milk the system and refuse to work and that needs to be stopped at all costs. Being on welfare because you purposely choose not to work is a bad thing and any president that we have should be inclined to get people off the couch and back to being productive.
Just for reference, the public charge fact sheet states:
"Introduction
"Public charge has been part of U.S. immigration law for more than 100 years as a ground of inadmissibility and deportation. An individual who is likely at any time to become a public charge is inadmissible to the United States and ineligible to become a legal permanent resident. However, receiving public benefits does not automatically make an individual a public charge. This fact sheet provides information about public charge determinations to help noncitizens make informed choices about whether to apply for certain public benefits.
"Background
"Under Section 212(a)(4) of the Immigration and Nationality Act (INA), an individual seeking admission to the United States or seeking to adjust status to permanent resident (obtaining a green card) is inadmissible if the individual "at the time of application for admission or adjustment of status, is likely at any time to become a public charge." If an individual is inadmissible, admission to the United States or adjustment of status will not be granted.
"Immigration and welfare laws have generated some concern about whether a noncitizen may face adverse immigration consequences for having received federal, state, or local public benefits. Some noncitizens and their families are eligible for public benefits – including disaster relief, treatment of communicable diseases, immunizations, and children's nutrition and health care programs – without being found to be a public charge.
"Definition of Public Charge
"In determining inadmissibility, USCIS defines "public charge" as an individual who is likely to become "primarily dependent on the government for subsistence, as demonstrated by either the receipt of public cash assistance for income maintenance, or institutionalization for long-term care at government expense." See "Field Guidance on Deportability and Inadmissibility on Public Charge Grounds," 64 FR 28689 (May 26, 1999). In determining whether an alien meets this definition for public charge inadmissibility, a number of factors are considered, including age, health, family status, assets, resources, financial status, education, and skills. No single factor, other than the lack of an affidavit of support, if required, will determine whether an individual is a public charge.
"Benefits Subject to Public Charge Consideration
"USCIS guidance specifies that cash assistance for income maintenance includes Supplemental Security Income (SSI), cash assistance from the Temporary Assistance for Needy Families (TANF) program and state or local cash assistance programs for income maintenance, often called "general assistance" programs. Acceptance of these forms of public cash assistance could make a noncitizen inadmissible as a public charge if all other criteria are met. However, the mere receipt of these benefits does not automatically make an individual inadmissible, ineligible to adjust status to lawful permanent resident, or deportable on public charge grounds. See "Field Guidance on Deportability and Inadmissibility on Public Charge Grounds," 64 FR 28689 (May 26, 1999). Each determination is made on a case-by-case basis in the context of the totality of the circumstances.
"In addition, public assistance, including Medicaid, that is used to support aliens who reside in an institution for long-term care – such as a nursing home or mental health institution – may also be considered as an adverse factor in the totality of the circumstances for purposes of public charge determinations. Short-term institutionalization for rehabilitation is not subject to public charge consideration.
"Benefits Not Subject to Public Charge Consideration
"Under the agency guidance, non-cash benefits and special-purpose cash benefits that are not intended for income maintenance are not subject to public charge consideration. Such benefits include:
Medicaid and other health insurance and health services (including public assistance for immunizations and for testing and treatment of symptoms of communicable diseases, use of health clinics, short-term rehabilitation services, prenatal care and emergency medical services) other than support for long-term institutional care
Children's Health Insurance Program (CHIP)
Nutrition programs, including the Supplemental Nutrition Assistance Program (SNAP)- commonly referred to as Food Stamps, the Special Supplemental Nutrition Program for Women, Infants and Children (WIC), the National School Lunch and School Breakfast Program, and other supplementary and emergency food assistance programs
Housing benefits
Child care services
Energy assistance, such as the Low Income Home Energy Assistance Program (LIHEAP)
Emergency disaster relief
Foster care and adoption assistance
Educational assistance (such as attending public school), including benefits under the Head Start Act and aid for elementary, secondary or higher education
Job training programs
In-kind, community-based programs, services or assistance (such as soup kitchens, crisis counseling and intervention, and short-term shelter)
Non-cash benefits under TANF such as subsidized child care or transit subsidies
Cash payments that have been earned, such as Title II Social Security benefits, government pensions, and veterans' benefits, and other forms of earned benefits
Unemployment compensation
"Some of the above programs may provide cash benefits, such as energy assistance, transportation or child care benefits provided under TANF or the Child Care Development Block Grant (CCDBG), and one-time emergency payments under TANF. Since the purpose of such benefits is not for income maintenance, but rather to avoid the need for ongoing cash assistance for income maintenance, they are not subject to public charge consideration.
"Note: In general, lawful permanent residents who currently possess a "green card" cannot be denied U.S. citizenship for lawfully receiving any public benefits for which they are eligible."
Colorado Christian Cake Shop Owner Exonerated By Supreme Court Just Got Really Bad News
This is outrageous!
Here we go again. I'm sure you are familiar with the Colorado Christian cake shop owner who just won a huge case in front of the Supreme Court this last June. Jack Phillips is the Christian baker who made history by prevailing in front of the High Court after he refused to create a custom wedding cake for a gay couple on the basis of religious beliefs. Most of America celebrated with Phillips when he won the case and it provided a glimmer of hope for religious freedom once again here in the United States.
At the time of Phillips case, the Supreme Court admonished the state's attorney who was standing against the baker for religious intolerance. He allegedly made a number of comments that gave the court pause on First Amendment grounds. The Supreme Court issued a powerful rebuke to the Colorado Civil Rights Commission for its "religious hostility" toward Christian baker Jack Phillips. They were right to think that and it has been proven even more to be true this week as this baker just got really bad news. Phillips just filed a lawsuit in federal court late Tuesday against the Colorado Civil Rights Commission. From what I am seeing he is being set up to be taken down in a different legalistic move… this time it involves gender issues.
Phillips and his attorneys from the Alliance Defending Freedom contend that the Commission has revived its campaign against him following June's High Court decision, singling Masterpiece Cakeshop out for disparate treatment on the basis of their religious beliefs. It's like deja vu all over again.
"The state of Colorado is ignoring the message of the U.S. Supreme Court by continuing to single out Jack for punishment and to exhibit hostility toward his religious beliefs," said Kristen Waggoner, who is an Alliance Defending Freedom attorney that represents Phillips. "Even though Jack serves all customers and simply declines to create custom cakes that express messages or celebrate events in violation of his deeply held beliefs, the government is intent on destroying him — something the Supreme Court has already told it not to do."
The person allegedly behind all of this is an attorney named Autumn Scardina. She reportedly called Phillips' shop the day the decision in his favor was rendered and asked him to make a cake celebrating a gender transition. The caller asked that the cake be blue on the outside and pink on the inside. Over several months after that, Phillips received requests for cakes featuring marijuana use, s******y explicit messages, and Satanic symbols. He's convinced that Scardina was the one who made all of the requests to set him up for legal action.
From PJ Media:
"To forestall a second round of litigation, ADF filed suit against the commission in federal court. Jeremy Tedesco, ADF's senior counsel and vice president of U.S. Advocacy and Administration, told PJ Media his firm would "preemptively file a lawsuit in federal court to try to stop what the commission is doing."
"'We think the circumstances are uniquely aligned to do that," Tedesco explained.
"Especially since the Supreme Court ruled that the commission had treated Phillips unfairly on the basis of his religion, thus violating his right to free exercise, this follow-up round seems particularly noxious. "It seems like another round of targeting him and putting him through this very difficult process simply because he wants to be faithful in his business in what he creates through his art," Tedesco said.
"The commission could have decided not to pursue this second case against Phillips. The ADF lawyer explained that, when a Colorado citizen thinks he or she has been discriminated against, they file a complaint with the Civil Rights Division, which then conducts an investigation and determines probable cause.
"When Autumn Scardina filed this complaint, Tedesco would have expected the civil rights commission to reject it. "After Masterpiece came down from the Supreme Court, we expected Colorado to take that into account and realize that it was a bad decision to keep targeting Jack for his religious convictions," the lawyer explained. "Instead, they found probable cause."
"'He's going to be fully investigated again, there will be hearings from an administrative law judge," Tedesco said. "It's restarting the entire scenario."
"'It's appalling," the lawyer declared. "It's unconscionable that they would go after him again right on the heels of losing a case because they were openly hostile to his religious beliefs.'"
Scardina has now filed a complaint with the civil rights commission. She is alleging discrimination on the basis of gender identity. The complaint was held aside while the Supreme Court ruled in Phillips' other case. Just three weeks after Phillips won his case, the commission issued a probable cause determination, finding there was sufficient evidence to support Scardina's claim of discrimination. This sure looks as though it was all planned out this way. "Colorado has renewed its war against him by embarking on another attempt to prosecute him, in direct conflict with the Supreme Court's ruling in his favor," Phillips' lawsuit states. "This lawsuit is necessary to stop Colorado's continuing persecution of Phillips."
The freedom of religion is sacrosanct in this nation as a First Amendment right. Weaponizing lawfare to take it apart is not only unconstitutional but unconscionable. I sincerely hope that Phillips prevails once more and that a more solid ruling by the Supreme Court puts an end to this form of religious bigotry.