President Trump Resurrects Reagan-Era Tradition – America Needs It More Than Ever
President Donald Trump is not known to mince words or suffer fools. In fact, those that earn his ire generally receive sharp and often public criticism. His words generally set heads afire among the leftist progressives and political pundits in the mainstream media, yet his criticisms are generally earned. Neither does President Trump play by any set of rules but his own and follows general Washinton protocol only insofar as it suits him. So when he steps into unchartered territory as he did recently, it behooves Americans to pay attention.
In a move that set tongues wagging and jaws dropping all up and down Wall Street, President Trump offered public criticism of the Federal  Reserve's recent decision to hike interest rates. During a recent interview with CNBC, the president made a shocking comment, stating his belief that a dollar "puts us at a disadvantage" and then went on to up the ante stating he is "not thrilled" about the Fed's decision to raise rates "because we go up and every time you go up they want to raise rates again."
CNBC promptly went into hysterical convulsions proclaiming this as a "stinging and historically rare criticism." The Wall Street Journal proclaimed that President Trump's remarks "break with tradition that presidents refrain from commenting on monetary policy."
Former Dallas Fed President Richard Fisher told CNBC that the president had overstepped, stating – "One of the hallmarks of our great American economy is preserving the independence of the Federal Reserve. No president should interfere with the workings of the Fed. Were I Chairman Powell, I would ignore the president and do my job and I am confident he will do just that."
President Trump paid them no mind. Just one day later, he doubled down tweeting that "tightening now hurts all that we have done. The U.S. should be allowed to recapture what was lost due to illegal currency manipulation and BAD Trade Deals. Debt coming due & we are raising rates – Really?"
….The United States should not be penalized because we are doing so well. Tightening now hurts all that we have done. The U.S. should be allowed to recapture what was lost due to illegal currency manipulation and BAD Trade Deals. Debt coming due & we are raising rates – Really?

— Donald J. Trump (@realDonaldTrump) July 20, 2018
In yet another tweet, President Trump also went on to accuse "China, the European Union and others" of "manipulating their currencies and interest rates lower, while the U.S. is raising rates while the dollars gets stronger and stronger with each passing day – taking away our big competitive edge."
China, the European Union and others have been manipulating their currencies and interest rates lower, while the U.S. is raising rates while the dollars gets stronger and stronger with each passing day – taking away our big competitive edge. As usual, not a level playing field…

— Donald J. Trump (@realDonaldTrump) July 20, 2018
When CNBC aired the president's comments along with their hysterical commentary about the "unprecedented nature" of President Trump's criticism. Just a scant few hours later, the White House issued a statement of denial. President Trump's remarks were in no way to be construed as a challenge to the independence of the Fed.
Even as President Trump offered the mild criticism, he acknowledged his words broke with the practice followed by his recent predecessors and as with most everything he does, was likely to provoke a firestorm of criticism.
President Trump stated –  "Now I'm just saying what I would have said as a private citizen. Some would say, 'Oh, maybe you shouldn't say that as a president.' I couldn't care less what they say. Because my views haven't changed. I don't like all this work we're putting into the economy, and then I see rates going up."
Breitbart reports of President Trump's break in tradition –
"The tradition that puts comments about the Fed out of bounds for a president, however, has a much more recent and questionable provenance than the reaction to Trump's remarks suggest. It has its roots in the policy of Robert Rubin, the former co-chairman of Goldman Sachs who served as Bill Clinton's Treasury Secretary, who insisted that the Clinton White House not publicly question central bank policies. Presidents George Bush and Barack Obama also largely followed the Rubin rule.
In breaking with the Rubin Rule, Trump is harkening back to the tactics of President Ronald Reagan, a frequent Fed critic.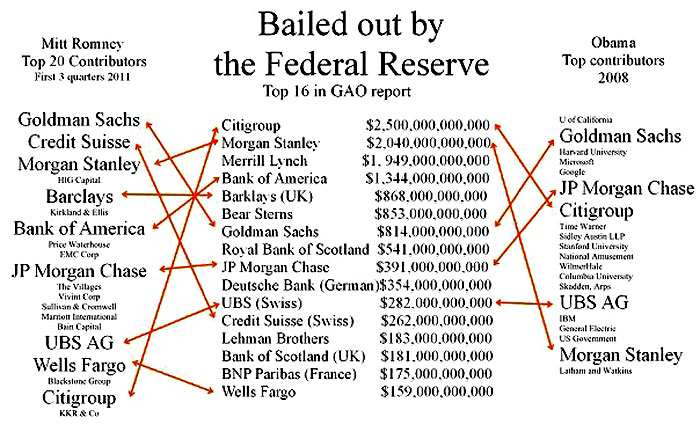 Reagan criticized the Federal Reserve Board after an unexpected spurt in the U.S. money supply. The jump in the money supply "sends, I think, the wrong signal to the money markets," Reagan said in a 1982 press conference. At the same conference, he also declined to take a position on whether Fed Chair Paul Volcker should resign, something that had been called for by Congressman Jack Kemp of New York.
Those comments were echoed a month later in Reagan's  annual economic message to Congress when he urged the Fed to follow "a policy of gradual and less volatile reduction in the growth of the money supply."
"Unfortunately, the high and volatile money growth of the past, and the high inflation and high interest rates which accompanied it, were instrumental in bringing about the poor and highly uneven economic performance of 1980 and 1981, culminating in a sharp fall in output and a rise in unemployment in the latter months of 1981," Reagan said.
Reagan's Council of Economic Advisers suggested in a report accompanying the president's remarks several reforms to monetary policy, including setting money supply targets by law or even a constitutional amendment.
Reagan went even further while campaigning in the 1982 midterm elections. At a campaign event in New Jersey, Reagan said that the Fed had been working well in the past several weeks, an implicit criticism of its policies before that. He also raised the question of whether the Fed would work better if the Treasury Secretary was its head, as was the case when the central bank was founded.
Until 1935, both the Treasury Secretary and the Comptroller of the Currency sat on the Fed board. They were replaced by two Fed governors appointed by the president, supposedly to reduce political influence over monetary policy.
Those were not quite off-the-cuff remarks. Earlier that year, Treasury officials had said they were considering "initiating a study of proposals to restrict the power of the Federal Reserve Board. The possibilities cited then included having the board placed under the Treasury Department's authority or putting the Treasury Secretary on the board," according to the New York Times. That provoked public criticism from Volcker and eventually Treasury Secretary Donald T. Regan publicly declared that there was no need for a study into ways to rein in the Fed.
But even as Regan backed off of the controversial study, he felt free to pronounce judgment on the Fed's policy, saying that he was pleased with the Fed's operations.
The Fed and Volcker, who had been named chairman by Jimmy Carter in 1979, was wildly unpopular at the time. In an effort to fight inflation, Volcker put in place a very tight monetary policy that sent interest rates soaring and triggered a recession that saw unemployment rise above 10 percent."
The Federal Reserve has long been the subject of much criticism with former Rep. Ron Paul (TX-R), along with his son current Sen Rand Paul (KY-R) leading the charge of "Audit the Fed" with staunch criticisms of the federal government's fiscal policies, especially the existence of the Federal Reserve and the tax policy. They are not alone. Former President John F. Kennedy, Jr. shared this opinion as do a great many others. President Trump himself has previously called to audit the Fed. Yet the Fed remains unaudited and unaccountable.
White House Guests KNEEL During National Anthem, Trump Makes Them Immediately Regret It
The Marine Corp band in their bright red uniforms were on the south balcony of the White House on a bright, sunny Tuesday in Washington, DC. The Army Chorus sang, beginning the event with 'America the Beautiful' and concluded with 'God Bless America'. At least two people who were guests at President Trump's Celebration of America event yesterday knelt, showing exactly why so many Americans are ticked over the National Anthem controversy.
The event replaced a celebration at the White House in honor of the Super Bowl win for the Philadelphia Eagles. These two disrespectful idiots took a knee as the "Star Spangled Banner" rang out across the South Lawn of the White House. Simply disgraceful. These aren't social justice warriors… these are unpatriotic jerks.
A video was posted to Twitter by a reporter for SVT, the Swedish national public TV broadcaster. It shows a man, wearing a light blue button down, kneeling as the National Anthem played, before clapping and ultimately coming to his feet after the song finished. I guess he thought that was his five minutes of fame or something.
Should President Trump shut the border down now with no more warnings about it or delay?

— Amanda Shea (@TheAmandaShea) November 26, 2018
What it really amounted to was making a fool out of himself internationally. President Trump showcases all of these liberal dimwits for what they are… America-hating, radical leftists who are far more interested in hating our brave police officers and our country than they are in respecting America and taking national pride in their country and President.
When President Trump took the podium, he blew his audience away with his love for our country, military, police, flag and the National Anthem. He made every single person who disrespects them like this look like the small, craven liberals that they really are. The man, who did not identify himself, left the event immediately after the United States Marine Band performed the anthem, according to a news anchor for TV2 Denmark. Gee, crawling away with his tail between his legs like the lowly cur he his. Guess he couldn't stand patriotism after he showed how much he hates his own country.
A man takes a knee during Trump's celebration. pic.twitter.com/zghJSk2YOu

— Carina Bergfeldt (@carinabergfeldt) June 5, 2018
There was a second man who was pictured kneeling as well. That was posted to Twitter by a CNN White House producer. He was wearing a light blue checkered shirt and had a little American flag. This guy was right up front. He was also apparently the same person who reportedly heckled Trump. That guy was roundly booed by everyone around him. CNN's analyst April Ryan posted false news on Twitter yesterday claiming people were booing Trump when it was the heckler they went after. She eventually retracted what she said after her own colleagues called her out on the lie. "Stop hiding behind the armed services and the National Anthem," the guy yelled to a chorus of boos, according to the Daily Mail. "Let's hear it for the Eagles." "Go home," one person shouted at the heckler.
Do YOU think we have the best President and First Lady ever? Follow Amanda Shea on Twitter to get RIGHT daily insight!
The President didn't engage the heckler, but looked in his direction and pursed his lips. He looked like he wanted to smack him. Right there with ya.
President Trump disinvited the Philadelphia Eagles to the White House after they at first said they had more than 70 players coming to the People's House to celebrate. By this week, that number had dropped to less than ten and then to only one player. They kept trying to change the date to one where President Trump would be out of the country. I don't blame the President in the least for canceling the visit. That was totally appropriate. If you insist on being ungrateful and insulting a sitting President of the United States, then you don't deserve the honor of going to the White House period.
Trump claimed on Monday that the team disagreed "with their President because he insists that they proudly stand for the National Anthem, hand on heart, in honor of the great men and women of our military and the people of our country." Eagles players denied that accusation, pointing out that no one on the team knelt for the anthem during last season. But that has nothing to do with how each individual on the team states his beliefs and shows his disrespect for President Trump.
The man who was booed after shouting @ POTUS also took a knee during the anthem but appears to also sing the anthem while kneeling, based on pic by Olivier Douliery/ TNS. (He was behind me & I didn't turn around until I heard him shouting) pic.twitter.com/qwuqpEXrOE

— Noah Gray (@NoahGrayCNN) June 5, 2018
White House Press Secretary Sarah Huckabee Sanders accused the team of a "political stunt" just minutes before Tuesday's alternative event began, claiming the players had chosen to "abandon their fans." That's exactly what they did. "If this wasn't a political stunt by the Eagles franchise then they wouldn't have committed to attend the event and then backed out," she said in her Tuesday press briefing. "And if it wasn't a political stunt, they wouldn't have attempted to reschedule the visit while the President was overseas."
Trump was brief in his remarks and only spoke for about four minutes. He began by explaining why it's an issue of patriotism for Americans to stand for the National Anthem. "We love our flag and stand for our National Anthem," Trump said to great applause from the crowd on the South Lawn of the White House. "We stand to honor our military and to honor country and to honor the fallen heroes who never made it back home." Yes, we do… and those that don't can take a hike.
At The White House. One guy in the audience took a knee during the national anthem at President Trumps celebration of America no Eagles event. Left right after – didn't wanna talk pic.twitter.com/NLRGp26gln

— Jesper Zølck (@zolckTv2) June 5, 2018
Melania Unveils This Year's White House Christmas Decorations That Libs Are SURE To Hate
Melania Trump's first year in office was marked by immense criticism of our incredible first lady, who in the eyes of the Trump family's numerous detractors, Melania could do nothing right, or at least as well as her predecessor, Michelle Obama. This included her full Christmas decor plan, which was stunning in silver and white, and a beautiful modern take on the same tired style that Michelle un-creatively came up with.
This year's decorations will likely be no different, if not worse.
Last year, liberals claimed she decked the halls in depression and gloom, likening it to looking more like a haunted house than a holiday home. So, what will they say about this year's new look?
Congrats, @MichelleObama, for reaching the highest level of arrogance in being offended that @FLOTUS didn't ask for your advice on doing the job. Don't worry, she learned what not to do by watching you.#MAGA #Trump2020 #MelaniaTrump #MichelleObama #FLOTUS

— Amanda Shea (@TheAmandaShea) November 13, 2018
Chicks On The Right reports:
FLOTUS doesn't just slay on the fashion front. Her decorating skills are off the charts. (Yes, yes– I know she didn't do this by herself, but if you really believe she didn't have a say, you're nuuuuuuuuuuuuts.)
ANYWHO. She finally unveiled this year's White House Christmas decorations, and they're GORGEOUS.
The People's House @WhiteHouse is ready to celebrate Christmas and the holiday season! pic.twitter.com/oejKW3mC15

— Melania Trump (@FLOTUS) November 26, 2018
You have no idea how much I want to stroll through those halls of beautifully decorated trees. Oh well. I'll have to settle for the aisles of Hobby Lobby.
The @WhiteHouse is sparkling for the Christmas season! pic.twitter.com/ncNhlkZAWl

— Melania Trump (@FLOTUS) November 26, 2018
It all looks great. I'm obsessed. TY, that is all.
Should President Trump shut the border down now with no more warnings about it or delay?

— Amanda Shea (@TheAmandaShea) November 26, 2018